Sustainability
We need leaders who walk the walk when it comes to protecting our environment. Under Dana's leadership, Ossining has instituted solar and battery energy storage legislation, gas powered leaf blower restrictions, added EV charging stations and electric vehicles to the municipal fleet, introduced the NY Stretch Code to require greener buildings be built, partnered with Teatown, Westchester County and the DEC to offer food scraps recycling, and worked to make Ossining more walkable and bikeable by implementing bike lanes and adopting a complete streets policy. She also worked to bring and maintain 100% Green Community Choice Aggregation to the town, driving demand for clean electricity supply and saving residents money. As a result of these accomplishments and more, the Town of Ossining was recognized as a Clean Energy Community during Dana's tenure. Dana understands what it takes to tackle the issues that matter and is ready to lead the fight against climate change in Albany.
Education
The importance of public schools has never been more apparent. Strong public schools are central to our communities. Dana understands schools on multiple levels – as a mom of two public school graduates and as a former school board member. She stood shoulder to shoulder with parents in the fight to fully restore foundation aid for Ossining and other districts, and she will continue to fight for all our communities and our kids in Albany.
Economy
Our community is facing the prospect of an economic crisis from the loss of revenue and jobs from Indian Point. Dana will fight for enhanced job protections, job training programs, and smart reutilization of the existing IPEC site. Dana has and will continue to promote efforts to support local business development, as well as infrastructure projects to create jobs and serve schools and municipalities.
Health Care
Dana is committed to building healthy communities in every sense of the word – environmentally, economically, mentally and physically, all through the lens of equity. She supports passing the New York Health Act and taking steps to ensure that all residents have access to equitable, comprehensive health care, regardless of where they come from or their gender identity.
Housing
As Ossining Town Supervisor, Dana passed legislation to increase our affordable housing stock, put forth a comprehensive plan with housing at the forefront, and negotiated agreements to fund affordable housing while securing added revenue for our schools, library and Town. She will continue to work toward win-win solutions for our district's greatest challenges.
Equity
Dana looks at every issue through the lens of equity. She led the formation of Ossining's Community Equity Task Force, partnering with the NAACP when the community expressed concerns regarding the police department and the Town's response to bias incidents.
Taxes
Dana held the line on taxes in Ossining. Dana has overseen school and Town budgets and has always found ways to stay within the tax cap. As Town Supervisor, she has pursued and won millions of grant dollars to help reduce the local tax burden.
Reproductive Justice
Dana is a staunch supporter of Planned Parenthood and proud of her career-long efforts to support a woman's right to choose. As an assemblywoman, she will protect this right and support legislation promoting initiatives such as improved access to birth control and age-appropriate comprehensive sexuality education in schools.
Reducing Gun Violence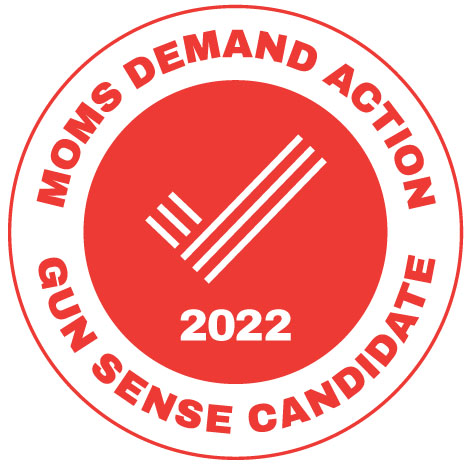 Any level of gun violence is too high. Dana supports gun safety laws, and will work to strengthen laws against gun trafficking. She will support legislation promoting gun take-back initiatives and other programs proven to get guns off of the streets. Dana is proud to be a Moms Demand Gun Sense Candidate.
Criminal Justice Reform
Dana supports evidence-based strategies for promoting public safety, such as police working together with community partners to prevent crime and manage problems. She has worked with local police and other Town departments on being proactive about addressing implicit bias and finding non-punitive ways to address quality of life issues. Dana's work on the Sing Sing Museum Project has given her an understanding of the importance of education and training programs that prepare incarcerated people for release, greatly reducing recidivism. Hudson Link and Rehabilitation Through the Arts are just two of the success stories that partner with Sing Sing to prepare people for effective reentry into society.